Pittsburg Subfloor Replacement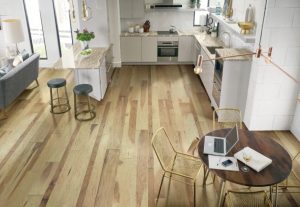 Do your rooms smell damp, but you don't know where the smell comes from? Or perhaps, your floors just won't stop squeaking? It might be the best time for you to get a subfloor replacement.
Subfloors are the thick, flat foundations of a floor system. Most floor materials like wood and stone are dependent on the strength and level of the subfloor. How a subfloor is made and what it is made of determines how long it may last, which also translates to how long your floors will last. Well-made subfloors can last for as long as the house itself. Yet there are certain events and conditions, like high amounts of moisture, that can make your subfloors wear out sooner than expected.
Subfloor replacement can be quite a complex job, especially if the reason for your replacement is a damaged subfloor. With Bay Area Custom Floors Inc., everything you need to get your subfloor replaced can be provided by highly experienced floor construction professionals. We have all the tools and knowledge needed to handle all your repair needs from start to finish professionally, and we do it fast and at the fairest prices.
Call Bay Area Custom Floors Inc. today at (925) 320-3955 for your free consultation!
Why You Need A Subfloor Replacement
Most people think that to fix damages on the floor, all you need to do is to fix the floor. But there are many cases wherein the source of the ruin lies beneath what we can see. The subfloor is a floor system layer that we can only observe if we rip off our floors. But there are small ways to know when you might need to replace or repair your subfloors. The best way is to consult our floor work professionals to give you a well-rounded analysis of the status of your floors and the best solution to fix them. To start you off, here are a few signs that indicate you might need a subfloor replacement.
Moisture Damages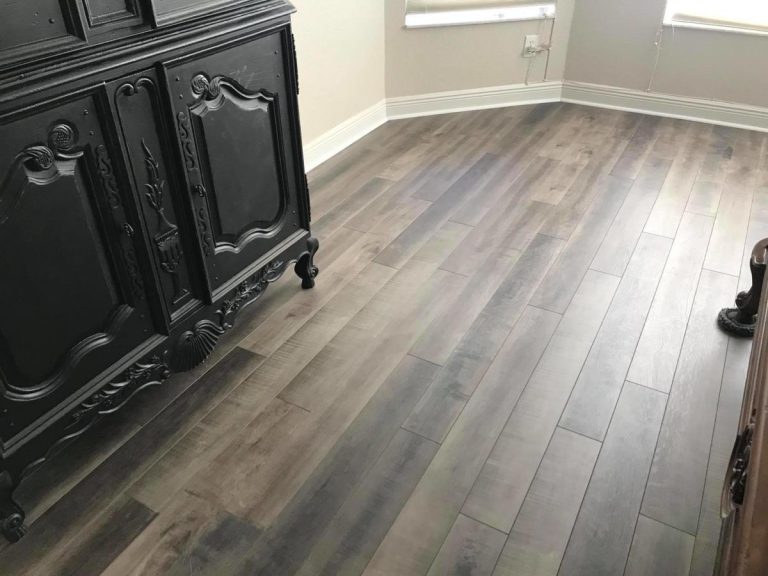 Most subfloors are made of planks of wood, which is a material very susceptible to absorbing moisture. Too much exposure to liquids causes subfloors to wear out, soften, and break, failing to sustain its function to carry the entire floor covering.
There are several signs of subfloor damage caused by high amounts of moisture. A damp smell inside the room without a visible source is one of the most common ones. Cupping or the bending of wooden floors means high humidity. If your floor cover is linoleum and you see areas that have bubbled, it's typically due to moisture build-up under the floor. Loose toilets can also indicate that the subfloor portion below them has decayed too much to support the toilets' weight. Finally, leaky ceilings mean your second floors have all been soaked up.
Professionals from our floor construction company can easily and properly solve these problems. We have all the tools to change, dry, install and maintain your new subfloors so they can become less susceptible to moisture damages.
Structural Damages
Sometimes, parts of the subfloor get cracked or bent because of overbearing force or simply time-induced wear. They may not have decayed due to moisture, but they still won't work anymore for your floor.
One way to know if your subfloor has structural damage is to simply check your floor for cracks, which mostly happens to tile floorings, such as stone or ceramic. Cracks indicate that the subfloor cannot carry the weight of the floor cover anymore. Another sign of subfloor damage is if your floor moves or bounces when touched or stepped on. Floors that have uneven or sunken parts also might mean that your subfloor has moved too. Finally, squeaky floors can mean there are loose nails or other materials in the subfloor.
Our professional team can handle all the structural damages to your floors. We have the tools not just in repairing your subfloor, but also in repairing the floor covering damages caused by broken subfloors.
Floor Covering Changes
Damages are not the only valid reason to have a subfloor replacement project. The properties of subfloors highly depend on the floor covers. For example, if you choose heavier floor materials like stone and marble, you will need stronger and thicker materials for your subfloors. So once you decide that you want to upgrade or change your floors, there's a high chance that you might also need to replace your subfloor. Subfloors for wooden floors won't work for granite stone floors. The same goes for most kinds of floor covers.
Bay Area Custom Floors Inc. can provide all the services you need if you want to have a replacement project of your floor covers and subfloor in Pittsburg. We have all the experience and knowledge needed to bring you the full set of services that is fast and at the highest quality possible.
Bay Area Custom Floors Inc. can take care of the whole subfloor replacement process.
With years of experience and knowledge, our floor construction professionals in Pittsburg, CA can provide you not just with basic subfloor replacement, but also all the necessary changes your floor needs to be perfect. We have all the tools and expertise to do the full set of services needed in subfloor replacement, from transferring the floor covers and removing the old subfloors to installing and maintaining them. Bay Area Custom Floors Inc. is all you need!
Free Subfloor Replacement Consultation
For fast, high-quality, and professional subfloor replacement services in Pittsburg, Bay Area Custom Floors Inc. is here for you. It might be difficult to detect, let alone repair your floors and subfloors, but we're going to be with you from the consultation up to the maintenance. It all starts with your call!
Call Bay Area Custom Floors Inc. today at (925) 320-3955 for your free consultation with a subfloor replacement expert!