Walnut Creek Hardwood Flooring
Durable, attractive, and with classic, universal appeal, custom hardwood flooring is a long-lasting, elegant choice for any home.
Whether you are replacing old wood floors or replacing another flooring type with the luxury of hardwood, our experts can help you select the perfect type of wood, size of board, and layout style to suit your personality, home, or desired aesthetic.
Oak, walnut, cherry, hickory, maple, and even non-traditional woods like bamboo can all be used as attractive home flooring. Different species of woods have different durability and hardness levels. We can help you select both the right wood type and finish for you.
A high-end option, hardwood floors are one of the more expensive flooring choices, but their durability and longevity make it worth the investment to many homeowners. If you are interested in how hardwood can be used in your home, our Walnut Creek hardwood flooring company will be happy to discuss the benefits and appeal of the flooring choices available for your home and budget.
Call Bay Area Custom Floors Inc. at (925) 320-3955 for a Free Consultation & Estimate!
High-Quality, Durable Flooring
One of the best qualities of hardwood flooring is that it can be sanded and refinished or restored, unlike other flooring types. This allows you to repair or reinvigorate your flooring at any time, without requiring complete floor replacement.
The longevity, functionality, and durability of solid hardwood flooring has made it a classic choice for centuries. Both classic farmhouse style homes and modern, high-end houses choose hardwood flooring, making it a truly timeless selection. New production methods, finishes, treatments, and wood material choices make hardwood flooring a more accessible option for more homeowners than ever before.
There are many benefits to high-quality wood flooring. Not only is it naturally sound dampening, wood floors also hold and add long-term resale value as a desirable home feature. If you are considering renovating or updating your flooring and would like to discuss the many options available to you, our Walnut Creek, CA hardwood floor experts would love to consult with you.
Wood Floor Installation Experts
Bay Area Custom Floors Inc. is your Walnut Creek, CA wood floor installation company, providing complete support from the initial flooring consultation through to professional installation and finishing.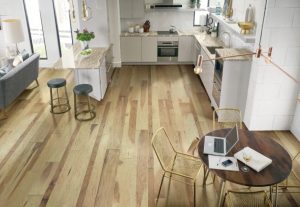 We are dedicated to providing high-quality flooring that works for your home, style, and budget. We can install custom wood flooring in any room, area, or level of your home, including installing wood finishing on landings, stairs, and in basements. For any area of your home, or for your entire home, our experts provide competent, professional hardwood floor installation that is both attractive and long-lasting.
We also have many options for board size and type, as well as a variety of wood grains, cuts, and finishes to choose from. This means you can completely customize your flooring to meet your personal style. Our experts help determine what flooring type is best for you.
Your new hardwood flooring is just a click or a phone call away. The wood floor professionals at Bay Area Custom Floors Inc. will schedule you for a free flooring consultation to discuss your options.

During your appointment, one of our floor experts will assist you with selecting the right flooring for your project, providing you with product samples, examples of other completed work, and our professional, experienced advice.

After evaluating your home and preferences, we provide a custom quote for your home and desired flooring product. Our free on-site flooring quotes contain no hidden charges, making them pocket-friendly.
As your California wood floor specialists, we are dedicated to providing attractive, sustainable flooring solutions that will live in your home as long as you do. Many homeowners prefer the natural feel of hardwood flooring. If you are considering the flooring options available for your project, we would love to help you make the right choice.
Call Bay Area Custom Floors Inc. at (925) 320-3955 for a Free Consultation & Estimate!
Free Hardwood Flooring Consultation
With five-star wood flooring services, a wealth of floor installation experience, and many different product options to select from, Bay Area Custom Floors Inc. is the Walnut Creek hardwood flooring company you need for your custom home flooring project!
We are dedicated to providing durable products, professional installation, and finishing services that ensure your floors look great long-term. From complete home flooring installation to individual room upgrades, we help you create the home of your dreams.
Call Bay Area Custom Floors Inc. at (925) 320-3955 for a Free Consultation & Estimate!