El Sobrante Vinyl Floor Installation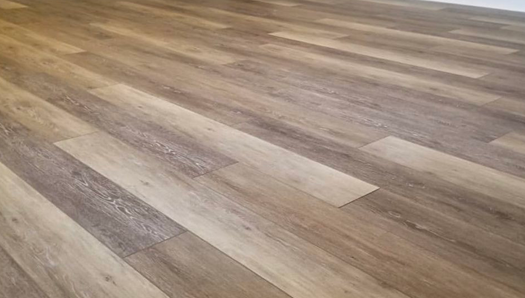 Appealing and economical, vinyl flooring has been one of the top choices of homeowners in El Sobrante over the years. This type of flooring is popularly used in the kitchen and bathroom as well as in the living and dining areas.
Vinyl flooring is also known for its durability, withstanding heavy foot traffic or furniture. In terms of costs, it is less expensive than other high-quality flooring materials in the market. It regulates sound and reduces noise, which is ideal for homeowners who have children or pets. Vinyl flooring comes in a wide array of colors, patterns, and textures, so you'll surely find the option that appeals to your home interior taste. Moreover, it's very easy to install!
Call Bay Area Custom Floors Inc. at (925) 320-3955 to get a free consultation!
Basics of Vinyl Floor Installation
Various flooring companies can attest to the vinyl floor's ease of installation. Compared to other flooring materials, it does not require adhesives, gluing agents, or staples. Simply, a vinyl floor can adhere to the subfloor through its peel and stick feature. Vinyl floors are deemed versatile as they can be installed on different types of surfaces—concrete, plywood, hardwood, or even over existing vinyl, but not very much recommended, especially for more than two (2) layers.
First off, professional installers would begin creating a smooth surface out of the bare, unprepared floor. They are to fill in low portions and sand down high ones until the surface is even. There must be no bumps or humps on it. After that, they would proceed with placing a half plank on the starting point (normally parallel to the longest wall).
To slide the flooring underneath a door, the installers will trim the jambs. They have the right tool for this procedure, so rest assured, this will be done easily in no time. Gaps may also be allotted along the walls through the insertion of shims. This is to give way to the contraction and expansion of both the vinyl flooring and the house.
Afterward, the planks can be connected. The installers may use a hammer to tap down the vinyl planks in their right position. They may end using a half plank as well. To create a seamless effect on the gaps, bridge moldings will be installed on the space between the base trim and the flooring.
Other Benefits of Vinyl Flooring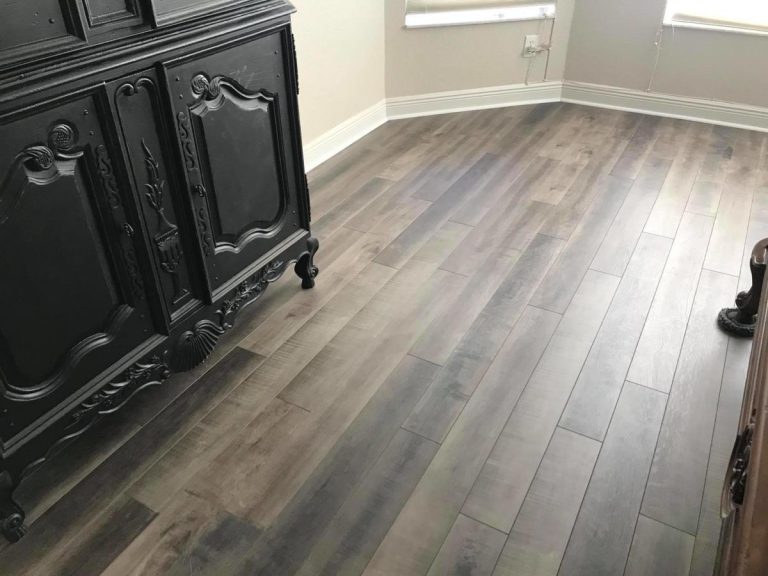 In El Sobrante, vinyl flooring is patronized because of its numerous benefits. If you're thinking about how vinyl flooring is a great option, consider the following points why people are turning to vinyl flooring:
Stain Resistance
Flooring occupies the entire floor area of a residential or commercial property. Meaning to say, maintaining the flooring involves a lot of cleaning, especially if it is the type that easily accumulates dirt and dust. Vinyl flooring is the exact opposite. Homeowners say it is easy to clean and maintain. It is resistant to stain and water. It does not absorb liquid spillage, making it easy to wipe and tidy up.
Comfortable Under Foot
Home, apart from being a place of safety, should also be a place of comfort. It's where you rest and relax after a long tiring day of work. With vinyl flooring, you can walk around the house all comfortable on your foot due to the extra padded underlayer present in it. Vinyl flooring also does not accumulate freezing temperatures on the floor. You can benefit from this softness, especially if you have a toddler at home.
Eco-Friendly
With the current state of the world, probably we are slowly getting more concerned about the environment. It is highly recommended that we use eco-friendly materials for furniture, fixtures, and other things essential in our homes. Vinyl is a green option for flooring.
Affordable
If you are thinking of installing vinyl, wood, ceramic, or stone in extreme consideration of the cost, vinyl is a more practical option. It is less expensive than the other three materials.
Why You Need Professional Installers
Hiring flooring professionals is recommended for the installation of vinyl flooring. They are the experts in this field, and they can produce the best results in less amount of time. This is mostly applicable if you have no idea about the entire installation process. Professional installers will walk you through and inform you about each procedure. Do you live in El Sobrante, CA? Our team of installation experts at Bay Area Custom Floors Inc. is always ready to serve you with top-quality flooring installations.
Call Bay Area Custom Floors Inc. at (925) 320-3955 and get a free quote now!