Martinez Ceramic Tile Flooring
Ceramic tile flooring provides the durability and the design flexibility of porcelain tiles at a more budget-friendly deal.
Ceramic is one of the most commonly used default flooring materials for almost all types of locations, mainly because of its known versatility that comes at a lower price than most flooring materials. Ceramic's composition, which is mostly pressurized clay, allows it to be ideal for places with a lot of activity and moisture, like bathrooms. It is effortless to clean since it doesn't absorb most substances and liquids. Finally, ceramic is known for the variety of designs it can give, which is virtually limitless, as they have a print-friendly surface.
On the other hand, the hardness of ceramic tiles makes them difficult to install, especially as a DIY project. Fortunately, Bay Area Custom Floors Inc. is all you need to have ceramic tile flooring in your place. Our experienced professionals will handle all your floor installation needs from start to finish, from consultation to maintenance. Our flooring company in Martinez provides high-quality, fast, and complete floor installation services for the fairest prices you can get in the market, and it all starts with your call.
Contact Bay Area Custom Floors Inc. today at (925) 320-3955 for your free consultation!
The Benefits of Ceramic Tile Flooring
Strength, design, function—the benefits of ceramic tile as a flooring material may be all you need for your floors. Here are a few of those advantages to help you decide if ceramic floors are what you need.
Ceramic floor tiles come at a relatively friendlier price.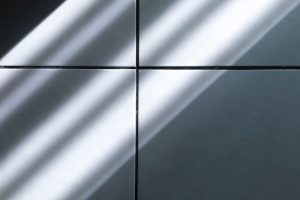 Commonly compared to porcelain tiles, ceramic tiles provide the quality of its more expensive counterpart but at more affordable prices. Many factors determine how much ceramic tile installation might cost, such as the complexity of the construction work, the design, and the type of tile. But if you're looking for a dependable floor material that is pocket-friendly, ceramic tiles are most often the best option. By partnering with our flooring company in Martinez, we can guarantee that you will get the fairest prices of not just the ceramic tiles but the professional and high-quality installation services as well.
Ceramic floor tile designs are endless.
Wood is a universal, natural look. Marble gives a luxurious and clean feel. But they can only come in one particular appearance. Ceramic tiles are well-known to provide strong flooring material that can be designed with virtually any color, pattern, and style you can imagine. Tile manufacturers do this through printing, embossing, and dyeing the tiles' surfaces. They can even come in the design of other floor products like wood, stone, marble, and granite.
Furthermore, ceramic tiles can also have a variety of shapes. They can be cut into squares, rectangles, triangles, planks, and any similar form, although this job is better left to experts. Ceramic is a tough material that requires special tools for cutting. Our flooring company has all the tools and experience needed to get the design you want for your ceramic tiles.
Ceramic floor tiles are very durable.
The nature of how ceramic tiles are made, which is through pressing clay and other substances, make them one of the firmest materials in the flooring business. They are ideal floors for places that frequently have a lot of foot traffic. Although this hardness makes ceramic tiles hard to cut, shape, and install in general, our professional experience is more than enough for all your ceramic floor needs.
Ceramic floor tiles are very easy to maintain.
The structure of ceramic floor tiles makes it immune to sticky dirt, stains, liquids, dust, pollen, and other allergens. Once unwanted substances touch ceramic tiles, a little vacuum, broom, or mop action can easily get rid of them. This is why ceramic tiles are ideal for laundry rooms, bathrooms, kitchens, and other places where liquids are very prone to reaching the surfaces of floors, tables, and walls. An added feature of ceramic tiles called glaze gives them an added layer of protective coating, making them impenetrable for virtually almost any substance.
Bay Area Custom Floors Inc. is everything you'll need for ceramic tile installation.
Our company's professionals have years of experience in all types of floor installation, repair, maintenance, and replacement work. You don't need to worry about any kinds of problems involving a flooring material as difficult to work with as ceramic tiles. We will provide you with all the services a client needs in installing ceramic tiles—from the consultation and installation, up to the finishing touches, and even maintenance. These tiles may be hard, but we work harder!
Free Ceramic Tile Floor Consultation
Bay Area Custom Floors Inc. is here for all your floor construction needs in Martinez, CA. We are ready to listen to your most specific target looks, designs, and requests involving ceramic tile flooring installation. It all starts with your call!
Contact Bay Area Custom Floors Inc. today at (925) 320-3955 for your free consultation with a ceramic floor tiles expert!