Richmond Residential Tile Installation
Residential floor tiles add embellishment to the overall look of your house. Today, tile floorings are considered one of the primary standards of home interior design in Richmond. If you are planning on changing your tiles at home or installing new ones, you might need to consider several important things. Tile installation may seem an easy task, but it requires the skill and patience of professional tile installers.
Bay Area Custom Floors Inc. is a local flooring company serving in Richmond, CA. We offer tile flooring products and services, such as installation and repair. Should you need any of these, we are just one call away. Our experts are more than ready to assist you!
Call Bay Area Custom Floors Inc. at (925) 320-3955 to get a free consultation!
Tips to Consider for High-Quality Tile Installation
To have exceptionally beautiful tiles at home, you need to make sure that you're getting a high-quality installation. We are giving you some tips to consider before, during, and even after the whole tile installation process. These will help you turn your home into a more wonderful-looking place!
Hire Professional Residential Tile Installers
You can be certain that any tile work handled by professional installers is indeed accurate and well-done. Since they have been trained in the field, these specialists have acquired both the skills and experiences through the years of being in the service. Remember that only professionals can produce the highest quality of tile installation work. That is why it is strongly recommended that you hire a company in Richmond that you can partner with for the installation of your residential tiles.
Use Premium Materials for the Tile Project
Premium materials are generally more costly than the standard products in the market but proven to have higher quality in all aspects. The good thing about using premium materials is its cost-efficiency. You will notice that in the long run, premium tile floorings are worth the purchase. They require less maintenance, often last for a much longer time than the regular flooring products, and have very good quality. For a better installation, premium-quality tools with enhanced features play a significant role.
Surfaces Must be Clean, Flat, and Rigid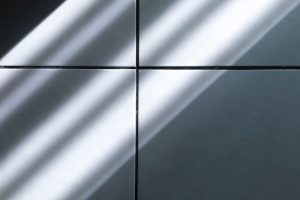 To have a perfect and steady fit of tiles on the floor surface, they must be cleaned, flat, and rigid. As the homeowner, you can do your part of cleaning the surface where the tiles will be installed. Yet, rest assured, the expert installers from Bay Area Custom Floors Inc. will steer clear of every unwelcome particle, dust or dirt as they see to it that the surface is leveled properly.
Consider Minimum Mortar Coverage
Mortar coverage pertains to the contact area of mortars or adhesives such as thin-bed mortars, heavy tile mortars, and epoxy adhesives. This is where the back of the tile and the floor surface (or the surface to be tiled) meet.
If the tiles are to be installed in dry areas of the house, such as the living room or dining area, then the requirement of mortar coverage is eighty percent (80%). Meanwhile, if they are to be placed on wet areas such as the bathroom and exterior areas like lanai or porch, ninety-five percent (95%) is the requirement.
Ensure the Use of Proper Tile Installation Methods
It is important that, as a client, you are informed and educated by your partner flooring company. In terms of installation methods, it is okay to ask; in fact, companies like Bay Area Custom Floors Inc. always involve their client in the whole process, explaining every detail that they are doing as they work on the project. A distinct application requires a distinct installation method. One method does not apply to all. You can do your research on the suitability and recommendations of the tile manufacturer if you want to.
At Bay Area Custom Floors Inc., we guarantee that we'll install your home tiles according to your specific residential application. We ensure that we understand your needs and requirements before we give you recommendations and start on the tile work.
Use Expansion Joints
With humidity and temperature variations, tile installations tend to move. As a solution to the contraction and expansion activity in the tiles, it is essential that the engineer and tile installers use expansion joints. They must have a critical understanding of the importance and application of the tile expansion joints.
Give Way to Cure Time
Once the tiles are installed, the work is almost done, but not yet. Tile manufacturers have specific recommendations on cure time before exposing the newly installed floorings to traffic, moisture, overlaying materials, or temperature changes. These adjustments depend on several factors, such as the kind of tile as well as the site conditions. Since you have professionals with you, you can talk to them about the cure time and what precautionary things you must do before fully using the tiled surface.
Why Choose Bay Area Custom Floors Inc.
At Bay Area Custom Floors Inc., a team of professionals with specialized skills will help you with your customized requests. We value the outcome of our workmanship, our clients, and their goals. If you need a residential tile installation service in Richmond right now, we are more than happy to serve you!
Call Bay Area Custom Floors Inc. at (925) 320-3955 and get a free quote now!